Indoor and Outdoor Fireplaces and Stoves
Warrantied Products | Free Quotes | Discount Coupons Available
Advanced Fireplace Sells, Installs, and Repairs Indoor and Outdoor Fireplaces
Nothing turns a house into a home quite like a fireplace, especially here in New England! Advanced Fireplace can help you add an attractive wood-burning, gas, or electric unit to just about any room in your house. Outdoor fireplaces also are available.
Call us now at (781) 362-6044 for a free quote on products, installations, or repairs.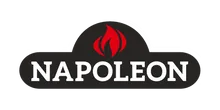 Gas Fireplaces
Add an easy-to-maintain gas fireplace to your home.


Electric Fireplaces
Electric fireplaces can be installed just about anywhere!
Outdoor Fireplaces
Extend your outdoor fun with an outdoor fireplace!


Wood-Burning Units
Go traditional with a wood-burning fireplace or stove.


There are no reviews yet– you can be the first!
Why You Should Warm Your Home With Advanced Fireplace Products and Services
Advanced Green Insulation is a fully certified company to install all types of insulation, as Fiberglass, Spray Foam, Blow in Cellulose, Fireproofing and more. We are experts and have been on the market for more than 10 years. Visit our website and get to know our work better.